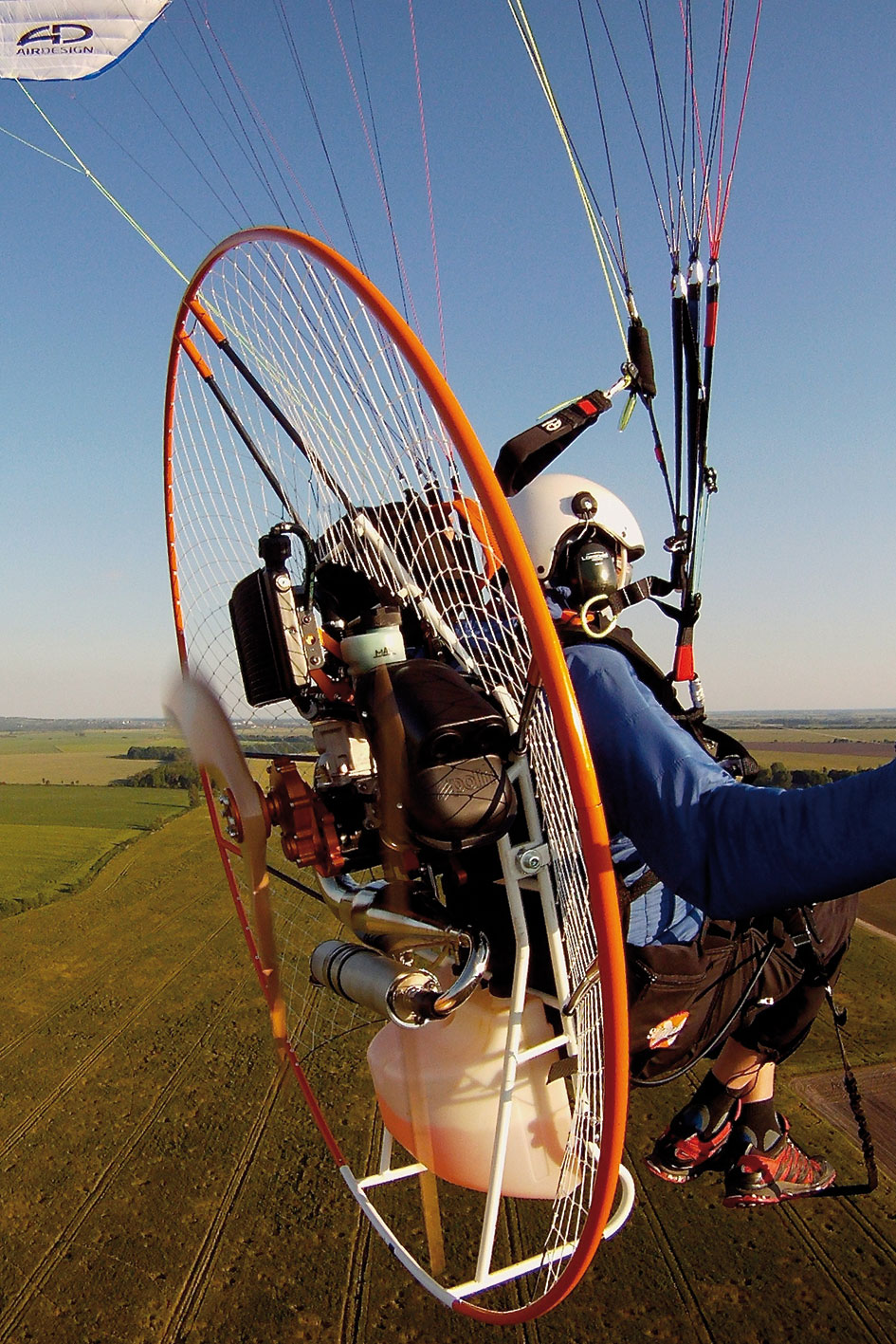 Knowledge and practice is the key. Our courses are designed to progressively guide through the steps to build your confidence and become a successful pilot.
You will start be learning the basic theory and at the same time you will practice the basics for takeoff without the engine. The next step is to get you in the air so we use a winch to simulate the takeoff, since the pull of the winch will give you a very similar feeling than the push of the engine. This way we can master takeoff and landings before we add power to our flights. We will also learn about safety around the engine before we go for a high flight.
To obtain an Ultralight Pilot Permit, Transport Canada requires the completion of
-20 hours of ground school
-Complete 30 solo flights
-5 hrs of flight time under instructor supervision
-Pass the ULTRA Transport Canada examination with at least 60%
-Medical class 1,3 or 4
-Get a letter of recommendation from your instructor
Learning how to fly powered paraglider under instructor's guidance is essential for safe and continuous enjoyment of the sport.
My paramotor courses cover all you need to know to fly PPG safely. No previous flight experience is necessary.
| | |
| --- | --- |
| $3850.00 | – 7 day PPG beginner course  |
| $2750.00 | – 5 day PPG course for P2 paragliding pilots |
| $2250.00 | – 5 day PPG course for someone who has already experienced PPG flying and needs to be certified |
*We have para-motor equipment for rent but we highly recommend to learn with your own equipment. It is always better to become familiar with your equipment during training and while under instructor supervision before starting to fly on your own. Discounts up to $400 available if you purchase  a paramotor from us.
Note:
Send your self declared medical form (Category 4) to Transport Canada at least 40 days prior your practical lessons.
Scheduled flyingMax.com dates: